By day and by night, I am an event planner. I live outside Seattle in the mountains, and have the privilege of working at a beautiful winery called
Swiftwater Cellars
. The idea of being event planner used to sound so glamorous. You get to be at every party, help pick themes decorate, and you're always the hostess.
Well, I've since learned the reality: you are WORKING at every party, you rarely get the chance to change, or look better than a sweaty mess; even in flats your feet feel like you're about to lose a leg. The weird thing is... I still LOVE it!
After a summer of weddings and events, my face and body have been neglected. After a long day at work, I came home to find a fabulous package from
Simple Apothecary
filled with some of the most amazing products ever!
For those of you that haven't heard of
Simple Apothecary
, this 2-year old product line is also a spa in Seattle featuring products that are simple. In their own words: "we don't buy into complexes, buzz words, or fancy new fangled ingredients, we just use ingredients that have been working in one capacity or another for hundreds, if not thousands of years, to
nourish
and
sustain
us." Here is the best part....everything is made right here in Seattle, using all natural local ingredients. Everything that we love at GG2S!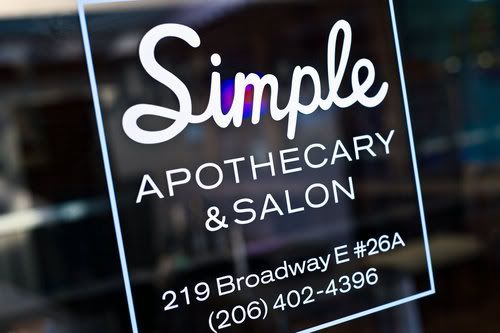 (Photo: Simple Apothecary)
I've coupled my Clarisonic with both the Lemon Verbena facial cleanser and the Eucalyptus White Clay Cleaner. I cannot tell you how amazing it is to start your morning with lemon or eucalyptus. The most refreshing feeling ever! No amount of film is left on your face. You're only left with soft skin. I look refreshed and awake, even after a weekend with a bridezilla!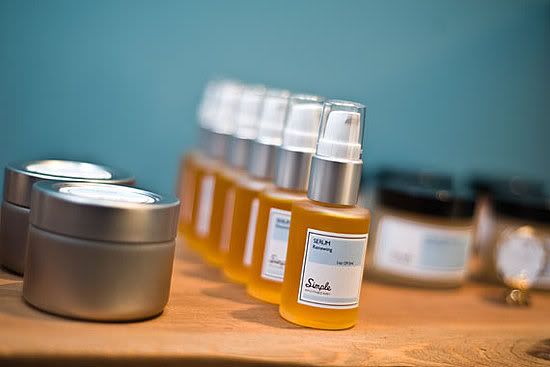 (Photo: Simple Apothecary)
This mountain weather makes my skin dryer than normal so I've been carrying around the Rose Day Creme and my Chai Spice Lip Balm like its my right arm. ADDICTION.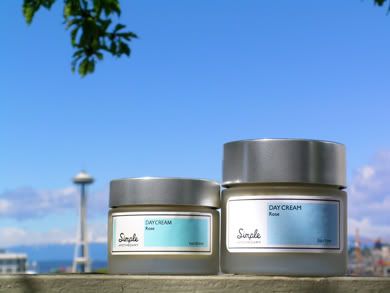 (Photo: Simple Apothecary)
All these and other products can be purchased online at
Simple Apothecary Salon
. My cart is full!